We speak English, not "Geek"
(or was that Greek?) We've spent years helping business owners navigate the countless decisions related to the Internet. We know how overwhelming the deluge of new vocabulary and terms can be (as we're working to keep up with it all ourselves!). We skip the jargon and the buzzwords that techies often use and clearly explain your choices and options in everyday language. We're here to consult, not to confuse.
We want to be part of your team
Some companies whip an application together quickly and then disappear. That's not how we work. We value long-term relationships — in our experience, long-term relationships lead to better results and happier customers. We want to get to know you and your company so we can accurately represent you to the world and serve you well, both now and in the future.
" Acorn Web Consulting is an outstanding partner. Our company brought Acorn on to meet a tight deadline on a complicated Ember code base. The Acorn team was exceptional, quickly getting up to speed and contributing at a high level ... I would enthusiastically recommend Acorn Web Consulting and look forward to partnering with them in the future. "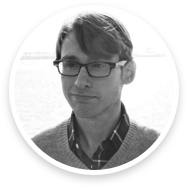 Bret Koppel
Engineering Manager, Olo

We're not just programmers
We're happy to help you build whatever you need. But we're also business consultants … The best technical solutions rise out of understanding how your business is best served by tech. So before we get to the technical nitty-gritty, we focus on the whys of your business ideas at least as much as the hows.
In some cases, our clients need a quick, short-term solution as their business gets off the ground. In others, we're asked to help a business plan for the long-term. Because long-term technical solutions face very different constraints from short-term ones, we'll need to discuss what your goals are in order to take care of your business tomorrow as well as today.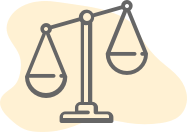 We're not the cheapest game in town
And we don't want to be. There's a tricky balance between cost and quality that we regularly discuss with our clients. We'll suggest quick solutions (or skipping some things altogether) when appropriate to save money, but we'll also point out places where spending a little more money might sometimes be in your best long-term interests …
We want to see your business find a good fit in the market and growing healthily — both now and in the future.